On October 13, 2023, Huang Hai, mayor of Renhe Town, Baiyun District, Guangzhou, Li Weiqian, deputy mayor, Cao Zhuhong, village secretary of Baiyun District, Jiahu Village, global partners and suppliers joined Guangzhou Felicity Solar Technology Co., Ltd. headquarters relocation ceremony.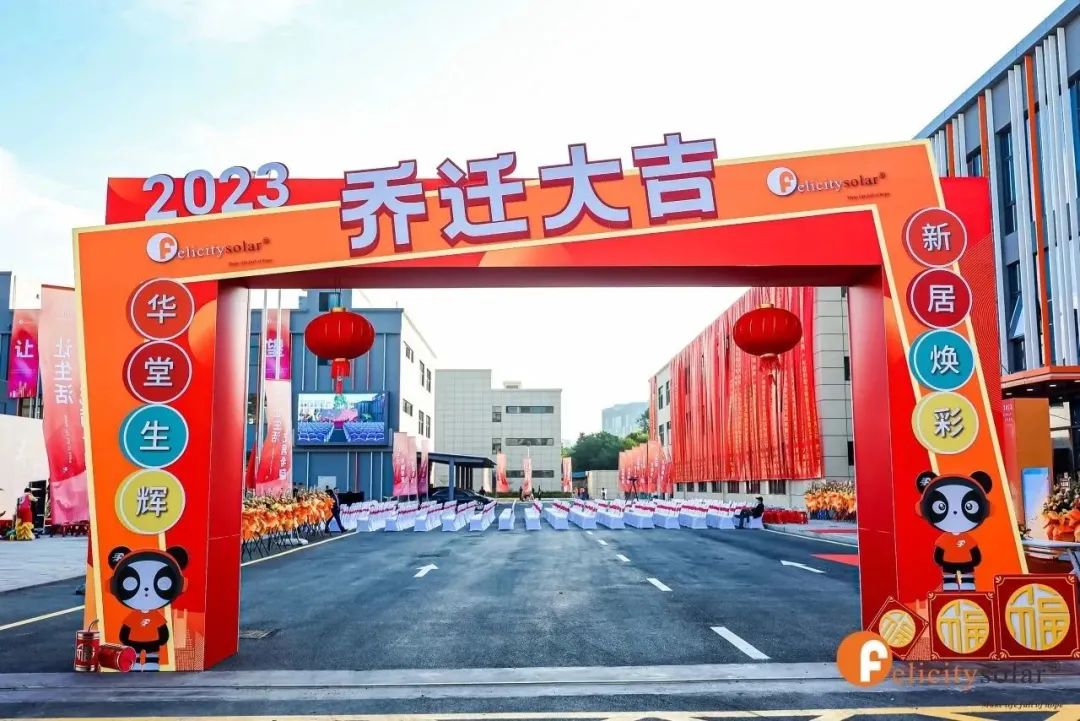 Guangzhou Felicity Solar Technology Co., Ltd. chairman Zhang Bao, general manager Zhou Yifu, deputy general manager Wang Baofu and other relevant leaders warmly received. In the new headquarters park of Guangzhou Felicity Solar Energy Technology Co., LTD., we gathered together with guests to witness new milestones and look forward to the future together!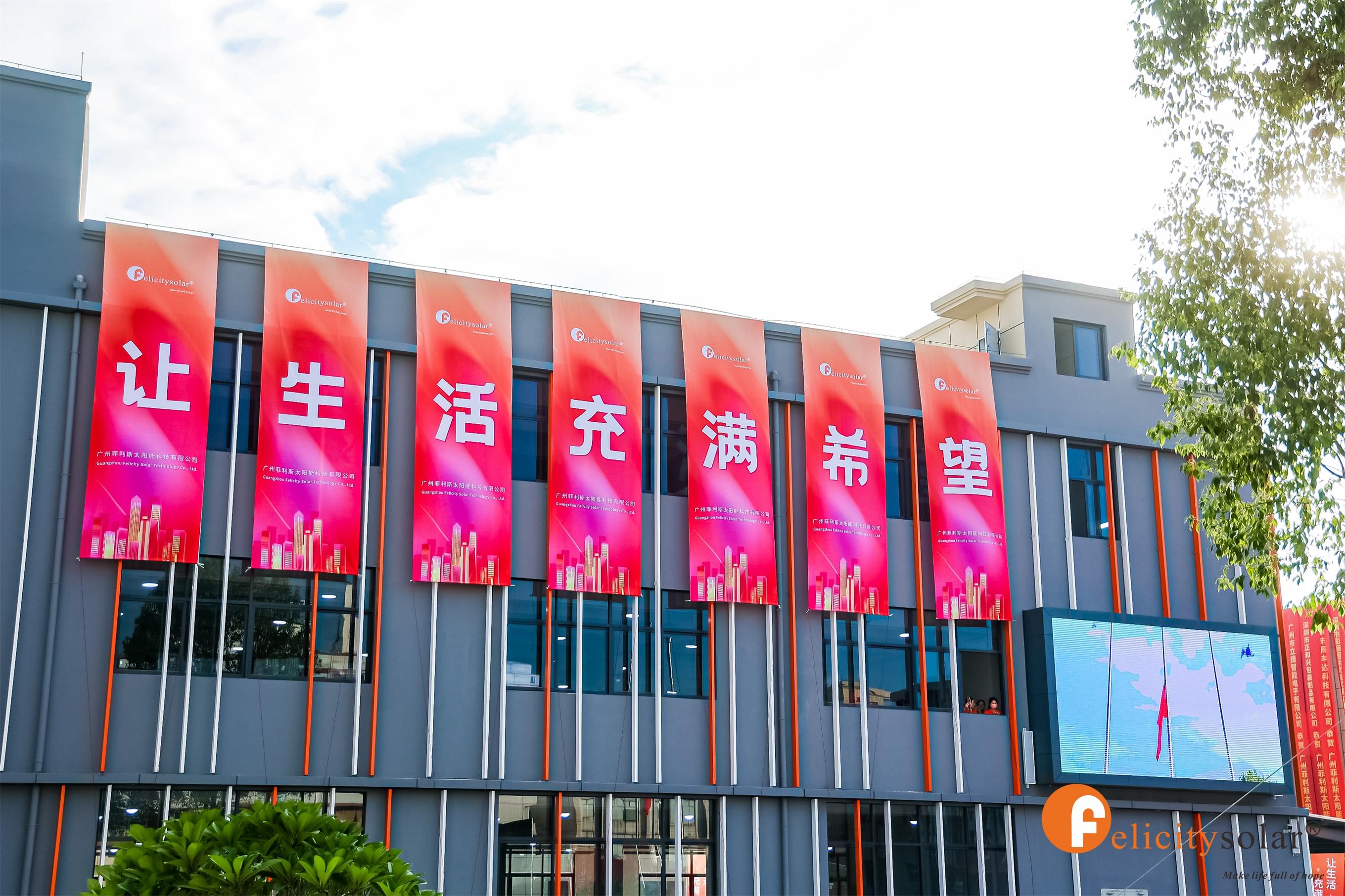 The New Site Gathers Blessing

At the ceremony, gathered from government leaders, as well as global partners and suppliers, to witness the opening of a new chapter of Guangzhou Felicity Solar Technology Co., LTD. Mr. Zhang Bao, chairman of Guangzhou Felicity Solar Technology Co., LTD., delivered an important speech, and expressed sincere gratitude to customers, supplier partners and all employees.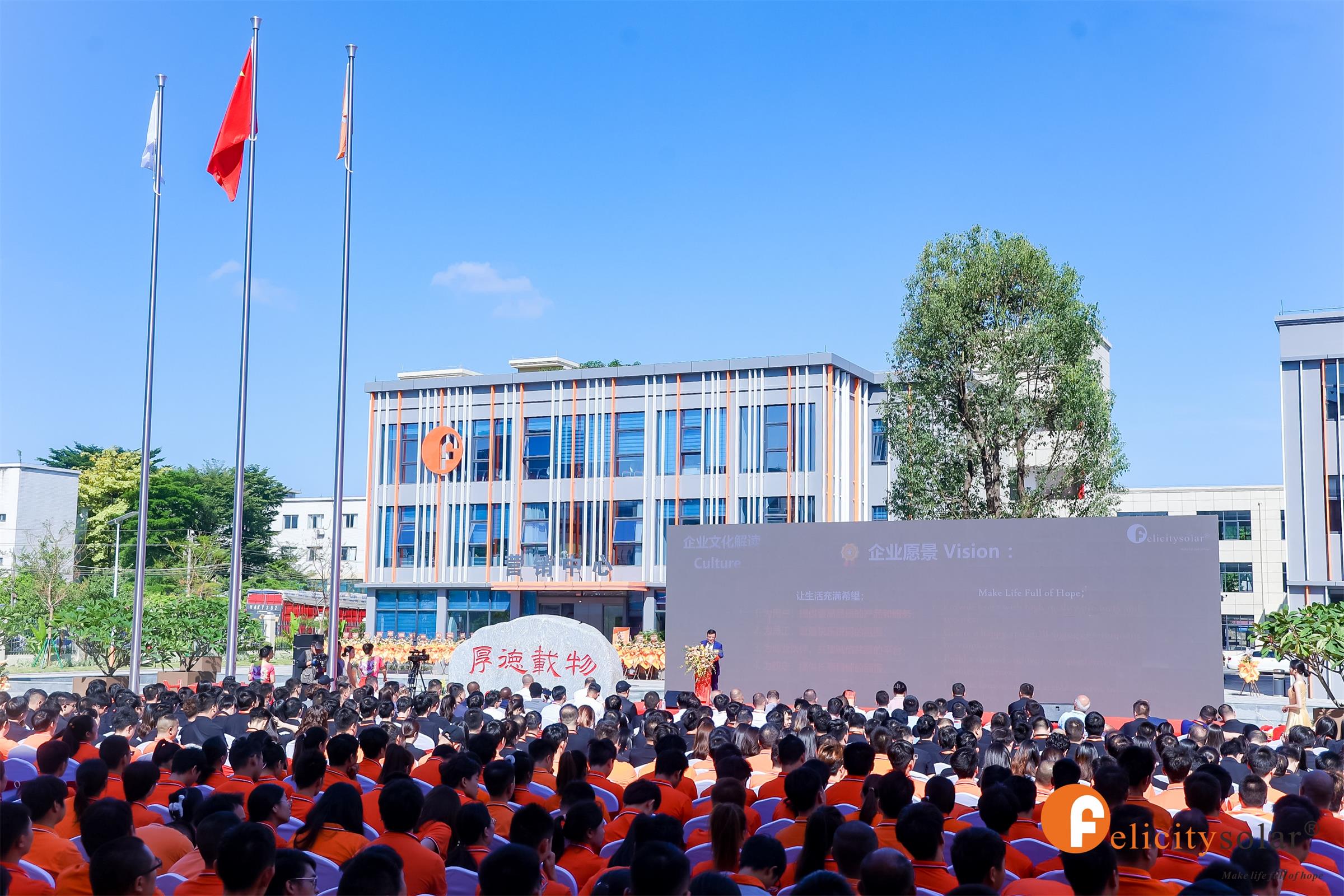 He said that the original intention of entrepreneurship is to do a long-term struggle for the welfare of society, so he chose to enter the photovoltaic industry. Founders and most entrepreneurs, in the entrepreneurial road to constantly try and explore, in recent years, we adhere to the "go out, on the battlefield, seize demand, build channels" development strategy, constantly adhere to go out, in the Asia-Pacific, the Middle East, Europe and the United States, Australia and other regions have set up 25 branch offices. Now ushered in the company's new site, 5 hectares of smart photovoltaic industrial park, marking the company's development has moved to a new stage.


Zhang Bao, chairman of Guangzhou Felicity Solar Energy Co., LTD



Have the honor to invite to Guangzhou Baiyun District and town mayor Huang Hai, deputy mayor Li Weiqian, Baiyun District Jiahu village secretary Cao Zhuhong, they expressed their great thanks to the invitation of Felicity Solar, has continued to pay attention to the development of manufacturing industry, Phyllis rapid growth is obvious to all, but also look forward to the future of Felicity Solar!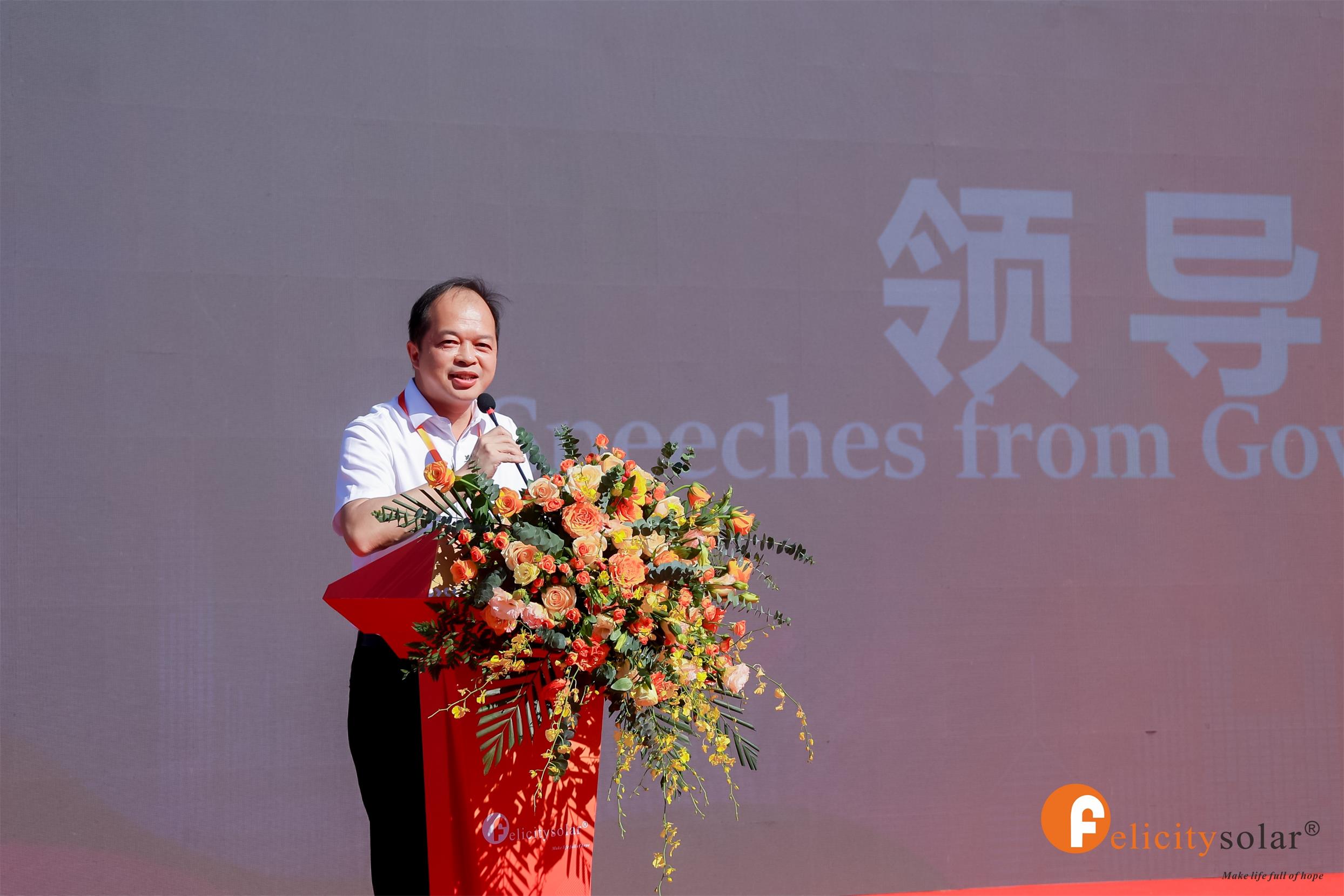 The customer representatives from afar delivered their speeches, saying that Felicity Solar products have brought them a stable business and solved the huge problem of local electricity instability. They expressed their heartfelt thanks to Felicity Solar and wished the company a better and better future!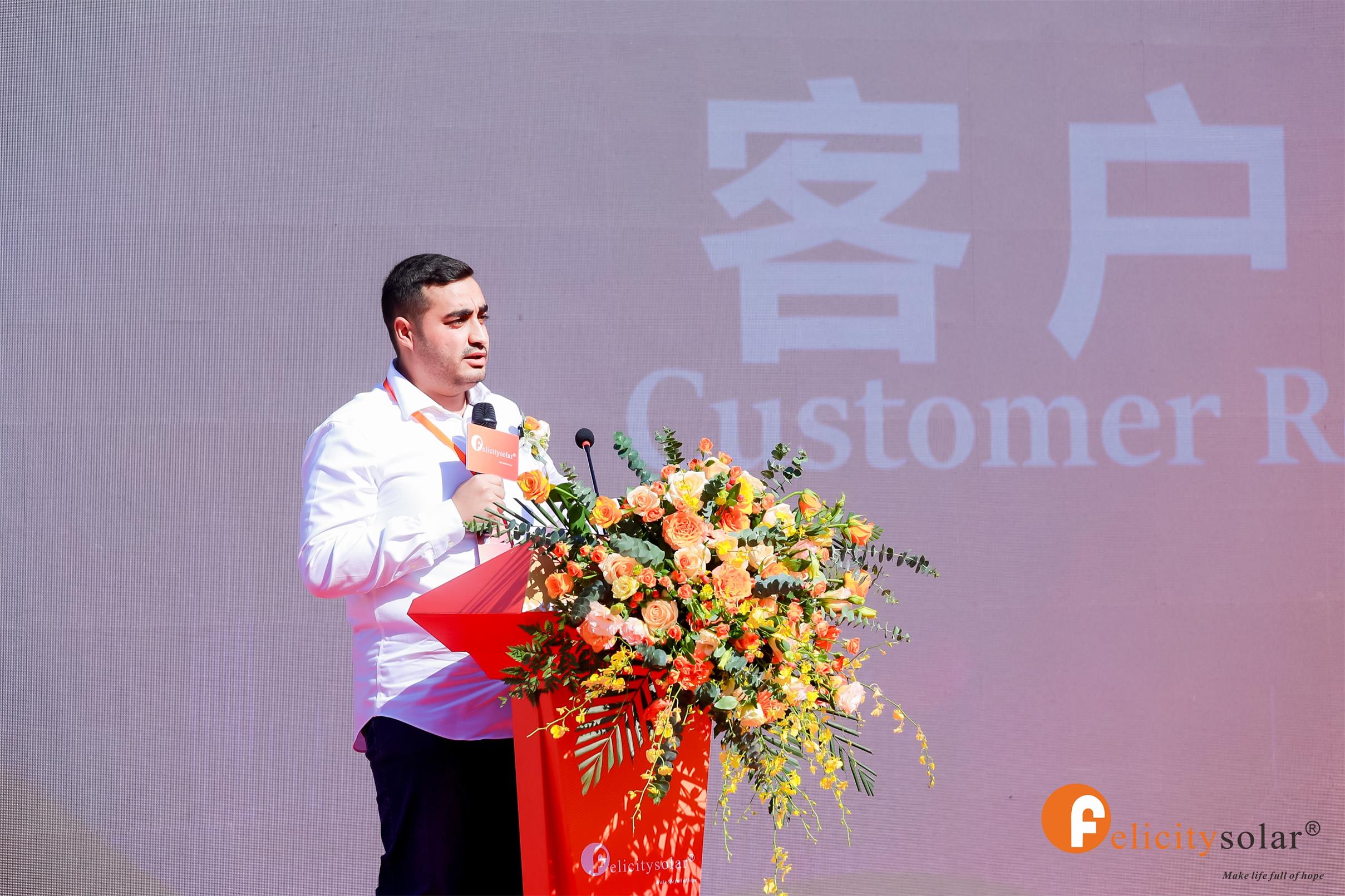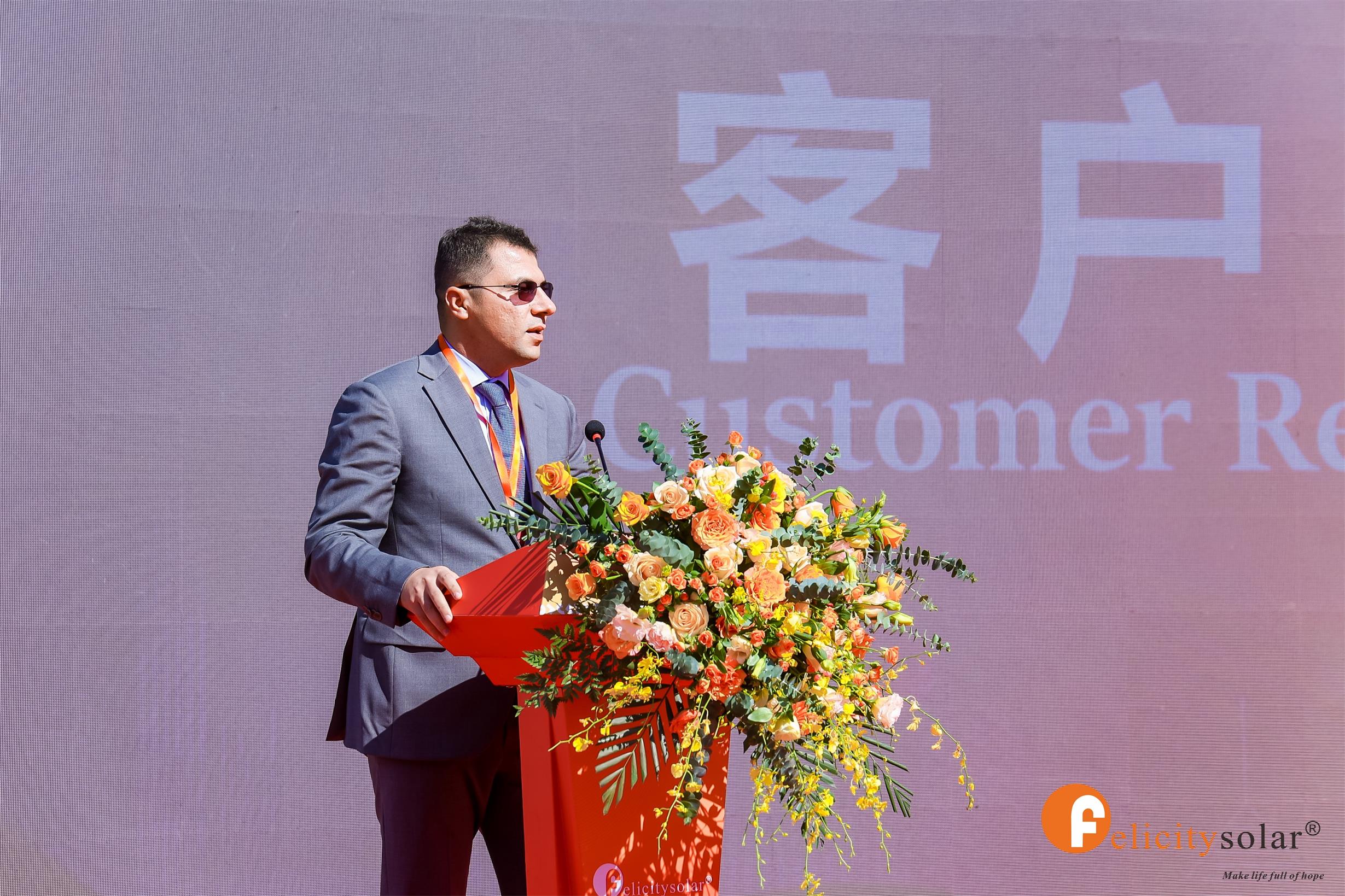 Factory Visiting


The chairman leads customers on a tour of the company's core business, production processes and technological innovation. Our partners witness our research teams working on innovative R&D projects, state-of-the-art equipment and instruments, rigorous quality control processes and more innovative products in the showroom area. Through this visit, I have a more comprehensive and in-depth understanding of our products. I hope to deepen cooperation and look forward to exploring our business and products together next time.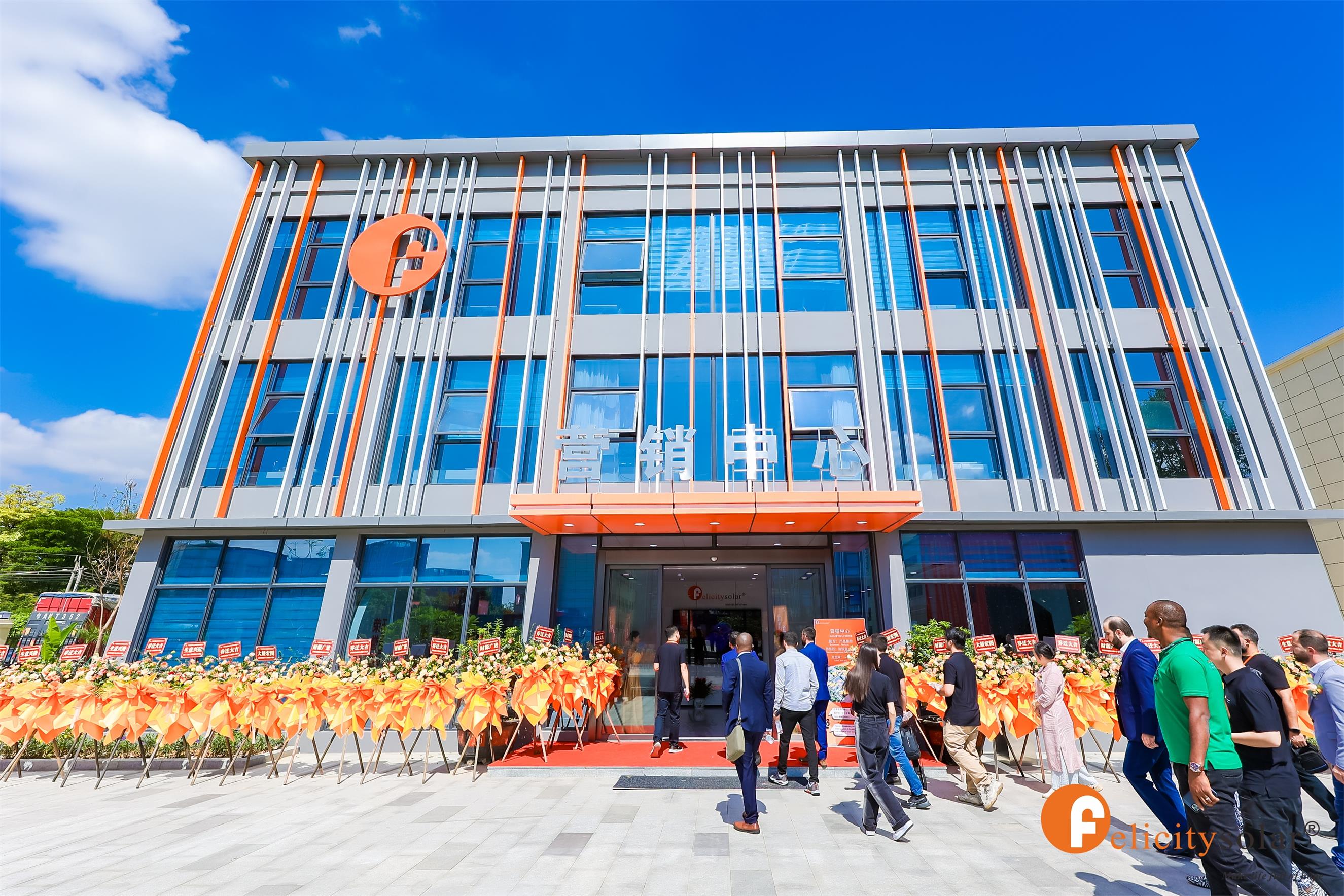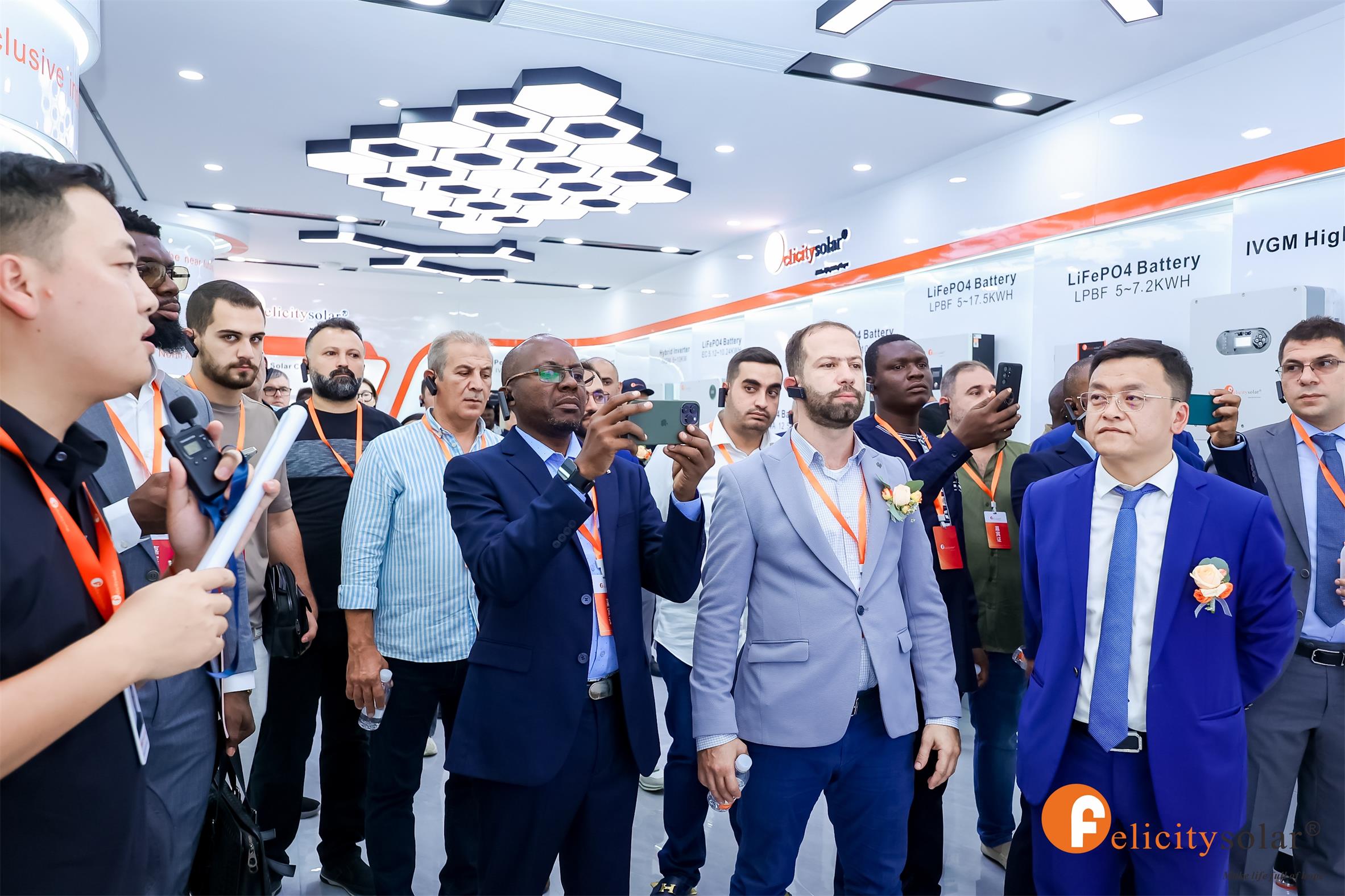 Games Playing

Live activities was hot, partners also come to experience! Here is full of enthusiastic atmosphere, but also full of joy and surprise, collect each small game to get the corresponding "Xiao Fei" stickers, there is a chance to have more "Xiao Fei" around gifts!!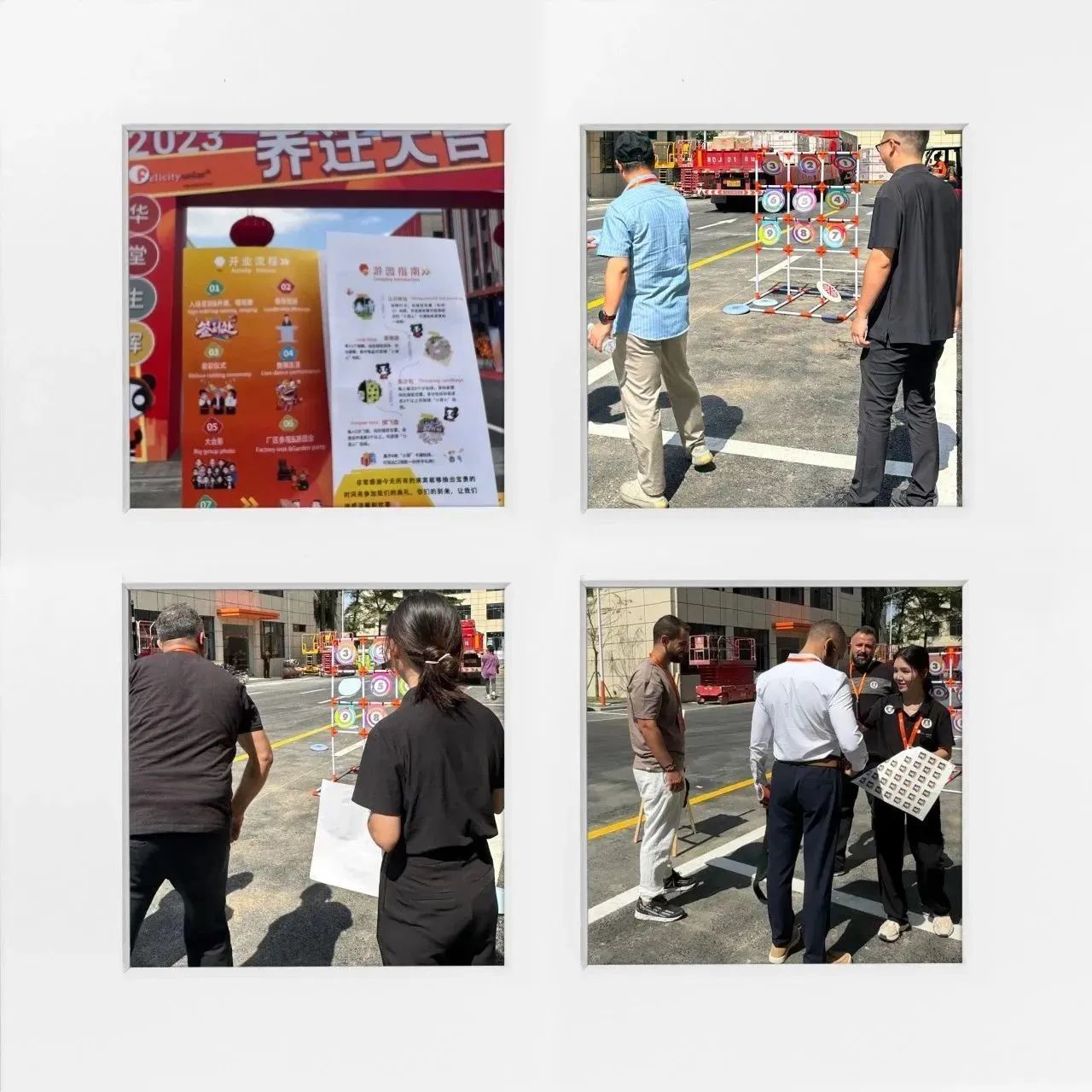 Dinner Party



In this beautiful night, the guests are happy, there are dancers graceful posture, but also our partners spontaneous performance, we are happy to return, let us wish the future of Felicity Solar as bright as the stars of the sea, vast and vast, tomorrow will be better. I wish you and your family joy, happiness and well-being! Let's make life full of hope!